​​​The International Monetary Fund (IMF) has revised its GDP forecasts for countries around the world in its latest World Economic Outlook April 2021 report.
Accordingly, growth forecast for the Turkish economy has been revised upwards to 6 percent in 2021, up from 5.5 percent. With this, Turkey is among the top three emerging economies with the highest growth expectations for 2021 after India and China.​
Meanwhile, Turkey climbed up to 11th place globally in terms of GDP at PPP in 2020—up from a 13th place in 2019.​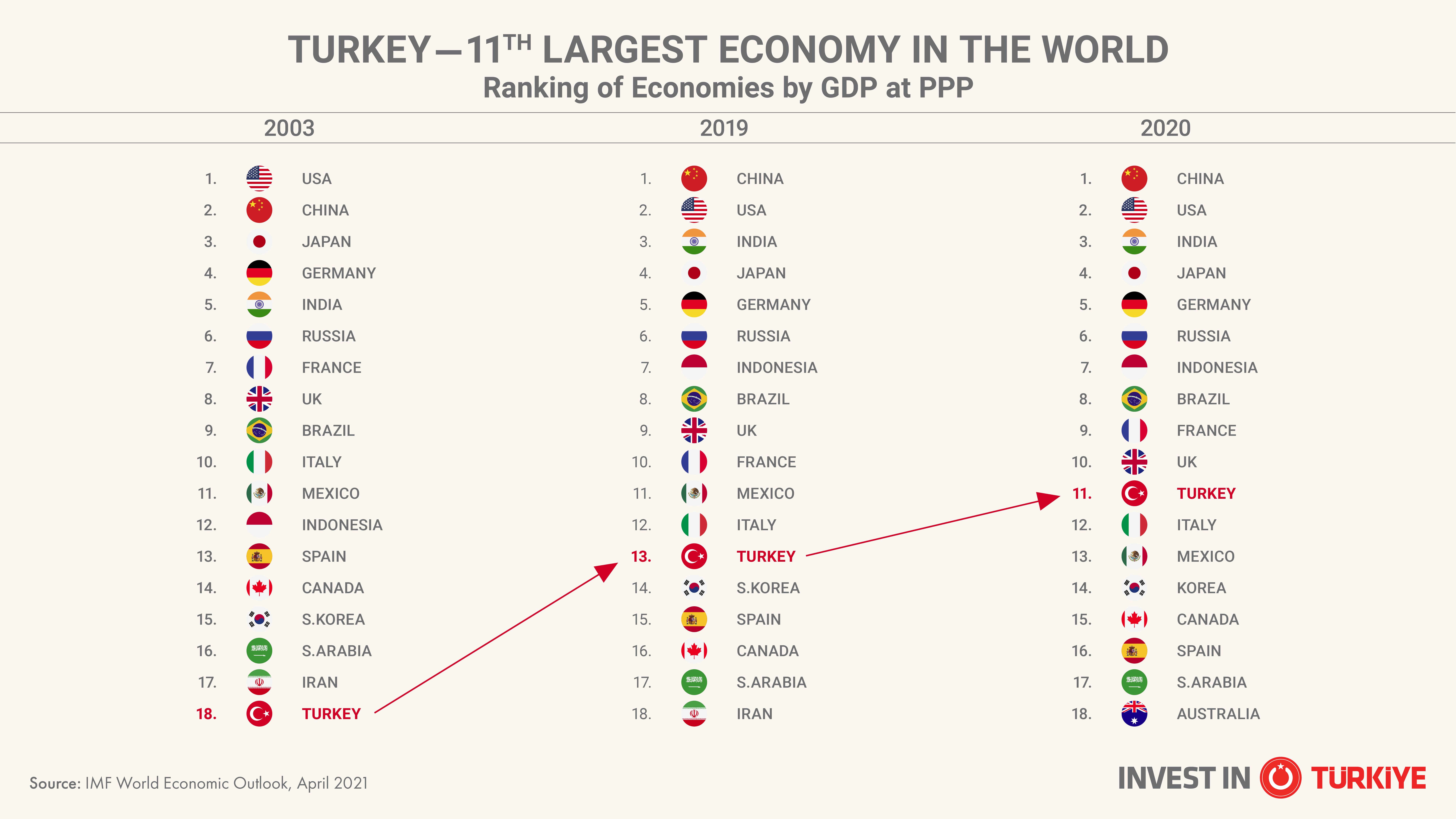 ---
Source: Republic of Turkey Investment Office
Legal Notice: The information in this article is intended for information purposes only. It is not intended for professional information purposes specific to a person or an institution. Every institution has different requirements because of its own circumstances even though they bear a resemblance to each other. Consequently, it is your interest to consult on an expert before taking a decision based on information stated in this article and putting into practice. Neither MuhasebeNews nor related person or institutions are not responsible for any damages or losses that might occur in consequence of the use of the information in this article by private or formal, real or legal person and institutions.
---