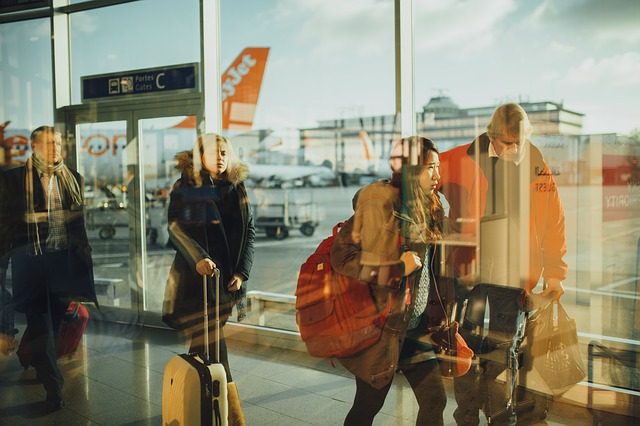 Household Domestic Tourism, Quarter II: April-June, 2019, in Turkey
15 million 697 thousand residents had domestic trips 
In the second quarter; which is April, May and June months of 2019, 15 million 697 thousand residents had domestic trips. Domestic trips with one or more than one overnights, increased by 2.7% compared to the same quarter of the previous year and reached to 19 million 324 thousand trips.
Domestic visitors spent 556 TL on average
In this quarter, domestic visitors made 129 million 254 thousand overnights. While average number of overnights was 6.7, average expenditure per trip was 556 TL.
Domestic visitors spent 10 billion 744 million 960 thousand TL
In this quarter, trip expenditures of domestic tourists increased by 45.8% compared to same quarter of previous year and reached to 10 billion 744 million 960 thousand TL.
Domestic tourism expenditures were composed of individual expenditures and package tour expenditures. In this quarter, while 92.7% of domestic tourism expenditure was individual with 9 billion 962 million 995 thousand TL, 7.3% of it was package tour expenditures with 781 million 965 thousand TL.
Number of trips, overnights and expenditures of domestic visitors, Quarter II: April-June, 2019


Primary purpose of trip was "visiting relatives" with 64.9%
The secondary purpose of trip was "travel, leisure, holiday" with 26.6% and the third was "health" with 3.4%.
Domestic visitors stayed mostly at house of friend and relative
In this quarter, according to number of overnights by type of accommodation, domestic visitors stayed mostly at "house of friend and relative" with 95 million 253 thousand overnights. While "own house" took second place with 14 million 979 thousand overnights, "hotel" took third place with 9 million 408 thousand overnights.
The next release on this subject will be on January 22, 2020.
---
Source: TÜİK
Legal Notice: The information in this article is intended for information purposes only. It is not intended for professional information purposes specific to a person or an institution. Every institution has different requirements because of its own circumstances even though they bear a resemblance to each other. Consequently, it is your interest to consult on an expert before taking a decision based on information stated in this article and putting into practice. Neither MuhasebeNews nor related person or institutions are not responsible for any damages or losses that might occur in consequence of the use of the information in this article by private or formal, real or legal person and institutions.
---